The Westin Puntacana Resort Club is part of the 6,070 hectares of the Puntacana Resort & Club, and has 5 kilometers of white sand beach. Nearby you can enjoy two championship golf courses, a variety of water activities, a shopping center and world-class restaurants.
Treat yourself to a spa experience, work up a sweat in our Westin WORKOUT Fitness Studio, or simply relax by the stunning outdoor pool and eat at the nearby grill.
Enjoy a memorable gathering in style at our meeting and wedding facilities. The 200 rooms, including 16 suites, include contemporary decor and private balconies with relaxing views of the lush gardens of the Caribbean Sea.
With 5 kilometers of white sand beaches lapped by the Caribbean Sea, our beachfront resort in a closed condominium The Westin Puntacana Resort & Club offers a wide variety of recreational activities and facilities designed for pleasure.
Rooms and Suites invites you to rest peacefully and wake up refreshed at The Westin Puntacana Resort & Club. Our beachfront hotel offers guests a rejuvenating stay in the Dominican Republic with well-appointed rooms and wellness amenities. Wake up to the sound of paradise on your private balcony overlooking the pool and crystal clear sea. Take a deep breath, each of our rooms and suites are non-smoking.
It has a Spa and gym. Maintaining your activity during your stay in the Dominican Republic is very easy at The Westin Puntacana Resort & Club. Our wellness hotel includes a complete modern gym, with state-of-the-art exercise equipment, cardio machines and free weights. Go for a jog along the white sand beaches of Playa Blanca or take a dip in our pristine pools.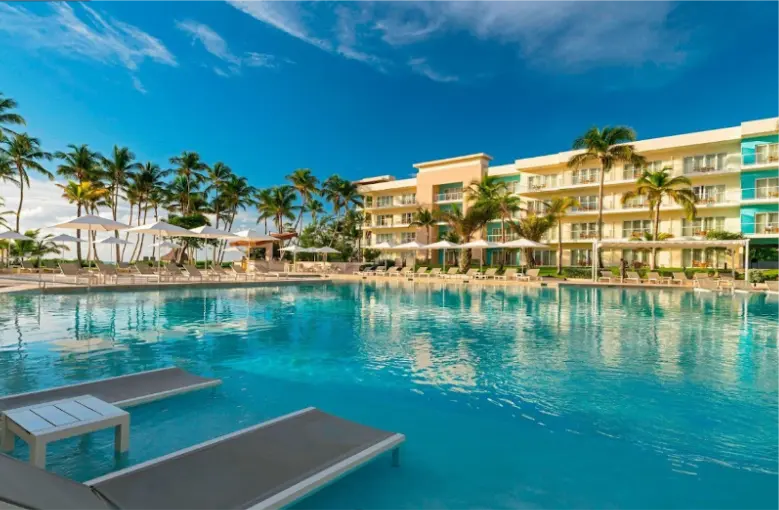 For a renewing experience, visit the revitalizing hotel spa and treat yourself to an invigorating treatment or massage. Heavenly Spa by Westin offers you wellness packages to restore your body and soul.
Enjoy the intense flavors of Punta Cana, with three of the best restaurants in Punta Cana, Dominican Republic, The Westin Puntacana Resort & Club offers gastronomic experiences that adapt to each moment. Our expert culinary staff brings to life the robust color and flavors of Dominican Republic cuisine, with our fresh seafood, locally sourced coffee and invigorating spices.
Our tropical resort is the natural choice to satisfy your appetite in Punta Cana, from quick beachside lunches at Brassa Grill & Bar up to delicious Caribbean breakfasts at Anani Restaurant.
To find out about other interesting places in Punta Cana, follow us at mypuntacanaholidays.com
How to get to The Westin Puntacana Resort Club: CLICK HERE!