The Chocolate Museum is a very interesting center of the Dominican Republic, it is famous for its chocolate and cocoa plantations, so much so that they even have a museum dedicated to the delicious natural delicacy, no not only will you learn everything there is to know about the history of chocolate in Punta Cana, but you can even make your own directly from the cocoa bean.
The Chocolate Museum is the place where you can learn about the history of Dominican chocolate, discover the production process of the bars or take a chocolate making workshop, in addition to tasting their sweet delicacies. The entrance to the museum is free and the transfer from some resorts, too.
Located within the Mundo Autentico shopping complex, the Chocomuseo is a popular spot thanks to its many opportunities to sample chocolate, this shop offers a quick museum-style display and a guided tour on the history of Dominican cocoa, one of the four most exported products in the country, as well as the process of making chocolate from the tree to the bar.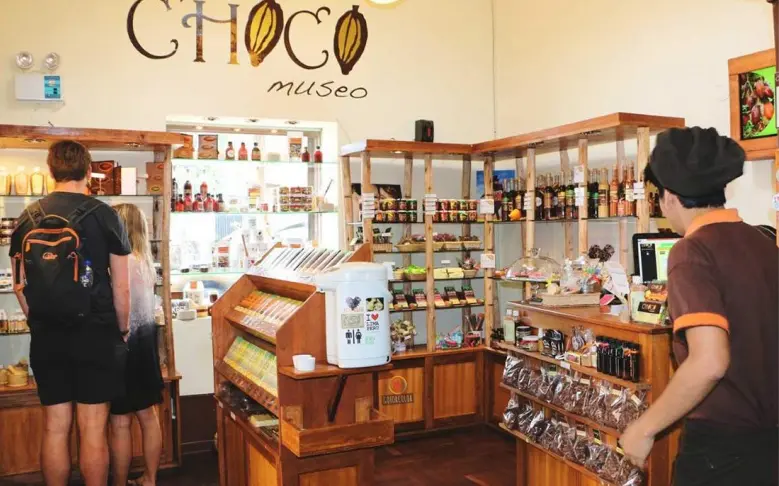 Along the way you will taste milk chocolate and dark or white chocolate, prepared with the rich Dominican cocoa, followed by a tasting of mamajuana with different flavors, if you still have time, sign up for a half-day workshop on chocolate making.
In the small museum you will access interesting information that will allow you to discover the origin of one of the most delicious and popular foods in the entire world. There are grains and pods of chocolate that you can hold in your hands and explore freely, on the tour of the factory you will also learn the step-by-step process of making tablets.
To find out about other interesting and important places in the Dominican Republic, click here.
How to get there The Chocolate Museum or Chocomuseo: