Punta Cana is the most important tourist point in the Dominican Republic and one of the first in the Caribbean and we will be mentioning The best places in Punta Cana and these tourist destinations are:
Bavaro Beach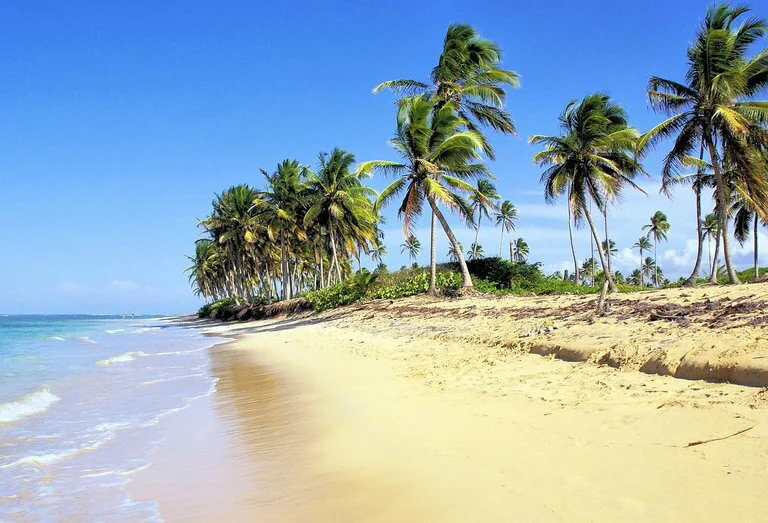 Bavaro Beach is a white sand beach with calm turquoise waters, shops, restaurants and hotels. It is part of what is known as the Costa del Coco and has been designed, mainly, to cover all the needs and whims of visitors, so the only thing tourists have to do here is relax and enjoy.
Bávaro Beach for the many hotel complexes that have partly adopted its name, this fine-sand beach flanked by a calm turquoise sea was once surrounded by a series of fishing villages. Today, coastal resorts predominate.
Macao Beach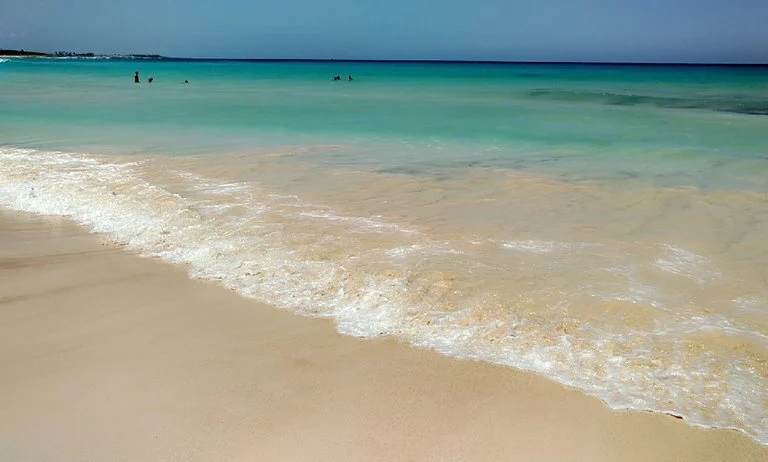 Macao Beach is located north of Punta Cana, part of the Caribbean island of the Dominican Republic. This beach is the fourth most tourist area in Punta Cana (the others are: Playa de Arena Gorda, Playa Bávaro and Ibero Alto), which ends with Playa del Cortecito.
Like the rest of the beaches in Punta Cana, it has beautiful fine white sand, the sea is rough which gives the water a turquoise green hue, and it is completely surrounded by palm trees. A beach worth visiting.
Dolphin Island Park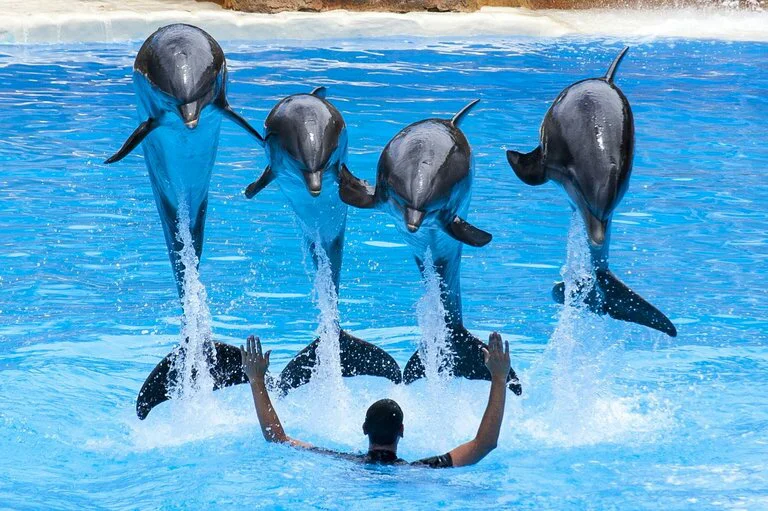 Dolphin Island Park is an extremely beautiful water and amusement park, it should be noted that it was the first park that offered the possibility of swimming with dolphins in the sea in Punta Cana / Bávaro in the Dominican Republic.
At Dolphin Island Park they are aware that they, along with the visitors, are the real protagonists of this activity, and that is why they pay special attention to their care and well-being.
Hoyo Azul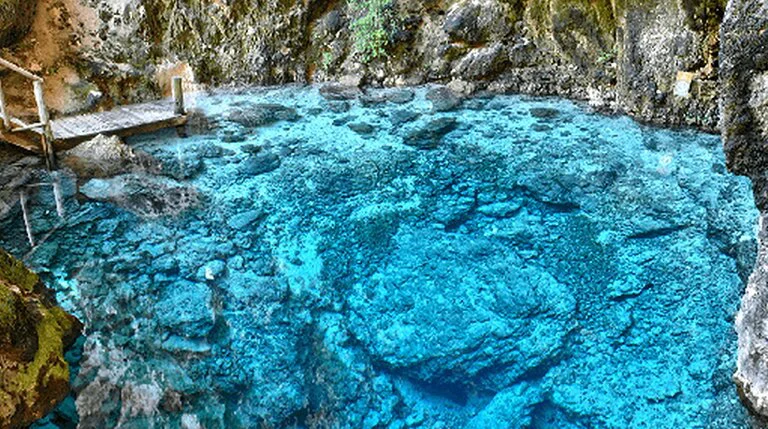 Hoyo Azul is a "blue hole" cenote offering a refreshing plunge into natural spring waters. Surrounded by lush tropical jungle, Hoyo Azul, approximately 14 meters deep, sits at the foot of a 75-meter-high limestone cliff covered in vegetation.
Hoyo Azul where you will jump into the tempting turquoise waters or use the steps to enter this paradisiacal and natural pool, where you will be taken to the deep unknown world of crystal clear turquoise waters and spectacular service.
Seaquarium Water Park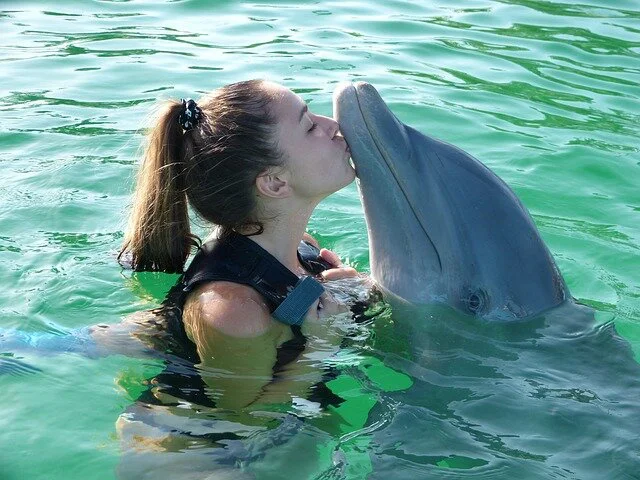 Seaquarium Aquatic Park is the place where you will take an underwater walk among tropical fish and corals, you will have an underwater walk. A unique excursion where you will get to know the Caribbean, you will experience an incredible underwater walk, you will have an encounter with sea lions in the water park.
It is a unique experience where you can dive even if you don't know how to do it and it has a super beautiful view, all those who have visited it only talk about how beautiful it is and you will have the best experience of your life for what it offers you.
Cap Cana Marina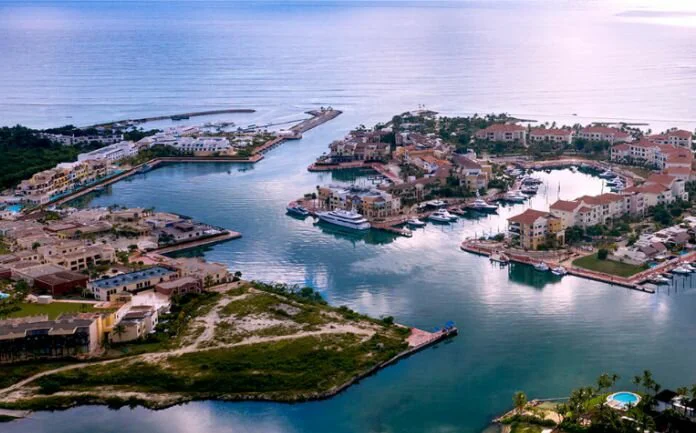 Marina Cap Cana is a place of adventure and is the perfect place to start an unforgettable day, sailing on your yacht, touring the beautiful coasts of the Dominican Republic, fishing and exploring the treasures of our island to return to our safe port located in Punta Cana. .
Marina Cap Cana offers more than 130 berths, accommodating yachts up to 150 feet, with full services for captains and crew. It is surrounded by a charming town with gourmet restaurants and elegant boutiques, in addition its coasts and proximity are considered among the best places in the world for fishing and deep sea diving.
Indigenous Eyes Ecological Reserve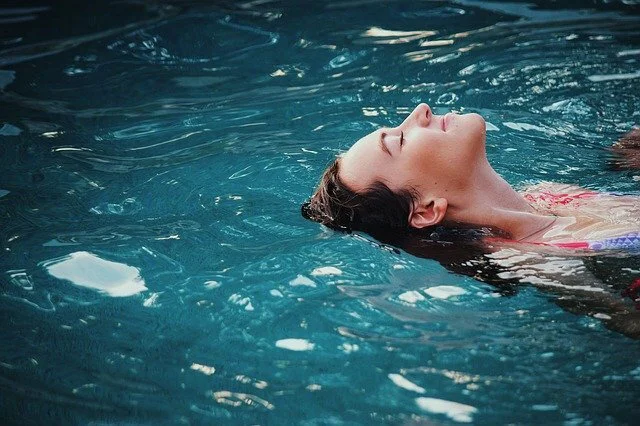 The Ojos Indígenas Ecological Reserve is classified as a transitional subtropical forest because it is mixed between vegetation and fauna of humid and dry zones.
visiting this beautiful sanctuary is a delight for our senses, it has the most beautiful views of the Dominican Republic, you can come with your family or alone to explore the wonders that Mother Nature gives us.
Juanillo Beach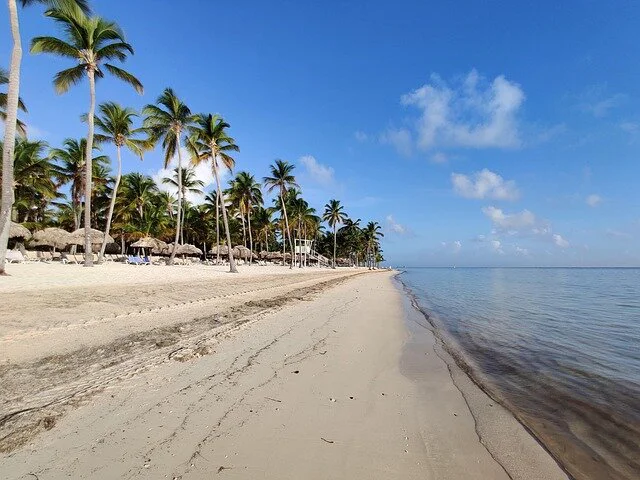 Juanillo Beach is considered one of the best beaches in the country, Playa Juanillo offers a paradise of kilometers of pristine white sand flanked by gigantic palm trees, turquoise waters and excellent winds for kitesurfing.
The contrast of the Caribbean colors is so perfect that the scene looks like something out of a poster. Apart from this, you will find excellent bars and restaurants serving cocktails and food. You will also find beach activities such as volleyball, snorkeling, kayaking, and kitesurfing thanks to the excellent wind conditions, but if you prefer to do nothing more than float in the crystal clear waters, it is also acceptable.
For other interesting places in Punta Cana, follow us at mypuntacanaholidays.com
How to get to The best places in Punta Cana: