Selectum Hacienda is where you can enjoy the tranquility and fascinating views of the Caribbean Sea in our exclusive luxury boutique hotel for adults located in the eastern part of the Dominican Republic in Punta Cana.
Enrich your experience in gastronomy and delve through splendid flavors. Let the Gourmet flourish in a world-class culinary experience! At Selectum Hacienda we aim to please all tastes. Say no to boredom and enjoy sailing, snorkeling and even diving in coastal enclaves!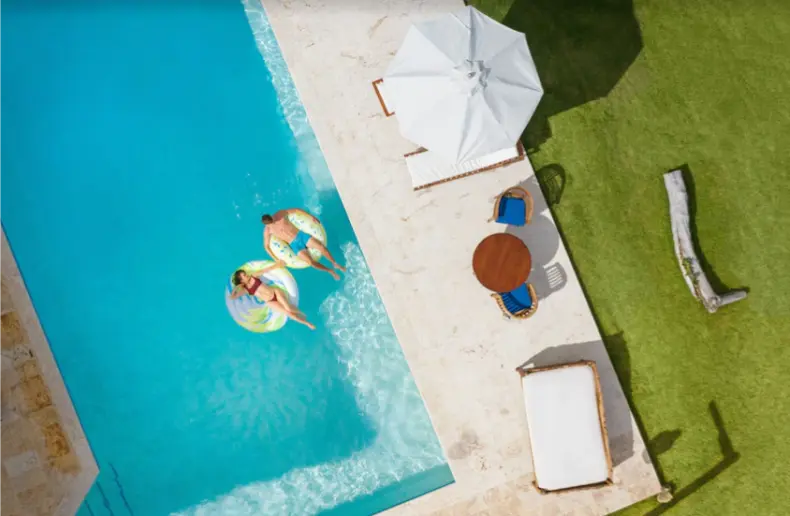 Relaxation
From the splendid view of Playa Macao to the tropical forests of Punta Cana, enjoy luxury and tranquility to the fullest and purify yourself in a relaxing aromatherapy session by the sea! Design your perfection!
Nature
Immerse yourself in the acclaimed blue sea and begin to heal on the white sands of Playa Macao in Punta Cana. Feel the supreme comfort of a natural paradise!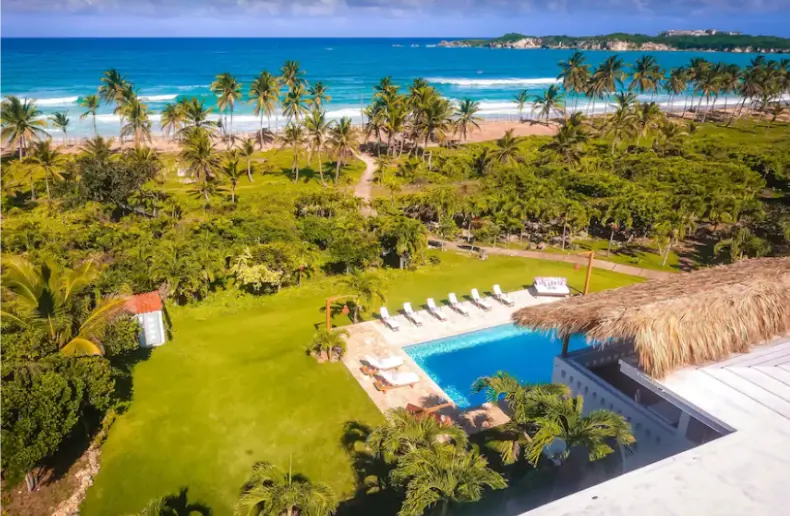 Activities
Book today and enjoy full access to our services. Surfing, diving, sailing, tennis and many other activities await you at Selectum Hacienda. Say yes to an unforgettable experience.
Diving
Browse
Boat rides
Tennis
Paddle
Golf
Safari
Riding a Horse
Massages and Aromatherapy
Hiking
Cycling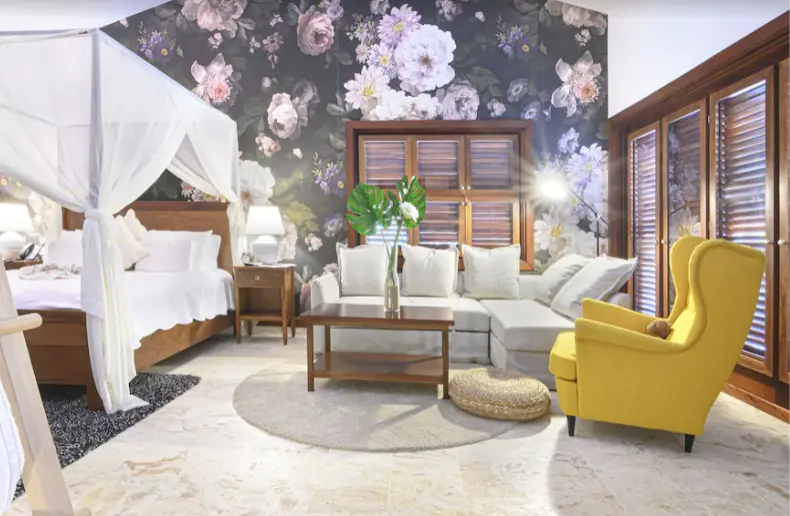 Enjoy a delicious culinary experience!
Delicious ingredients specially chosen to offer you fresh dishes. Enjoy the succulent wonders of our farm-to-plate menu, based on fresh ingredients and organically grown vegetables.
Everything is in its place for your satisfaction and comfort. It begins with a warm bilingual welcome as only Selectum Hacienda can: 'Hello Haciendas'.
Our restaurant serves international delicacies and dishes from the region. Pamper yourself with your partner with full-bodied award-winning wines and fruity textures. All the ingredients are fresh and organic, chosen in detail to satisfy all tastes.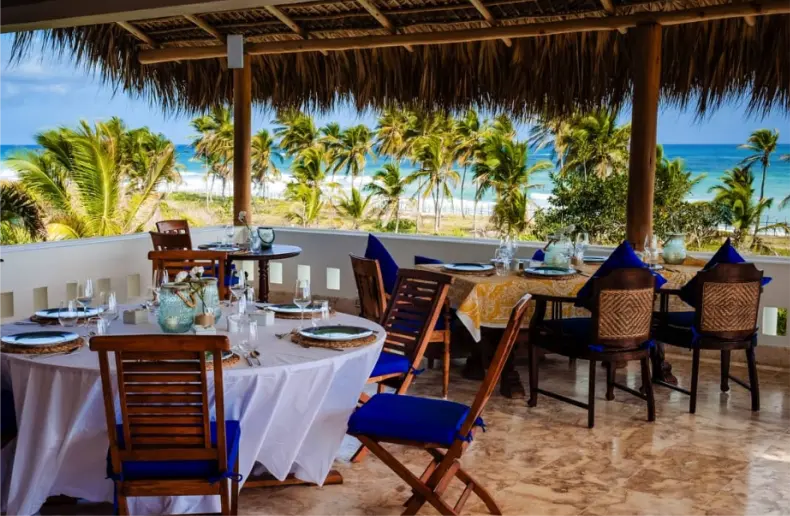 Redefine luxury in our world-class gourmet kitchen
The luxury hotel Selectum Hacienda includes a Beach Bar and an a la carte restaurant. In our a la carte restaurant lunch is prepared and served between 12:00 and 15:00. In our Beach Restaurant Bar, paradisiacal cocktails, exotic fruits, and appetizing dishes are served between 09:00 and 00:00.
The Selectum Hacienda Punta Cana offers 24-hour room service with a varied and robust menu, suitable for evening culinary events as well. We are at your service all day to please all your needs.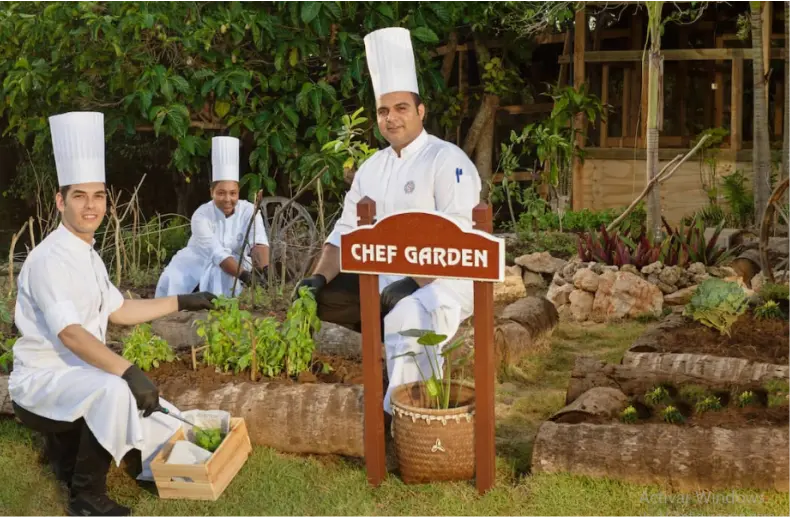 All our rooms are equipped with minibar and drinks refreshed daily. Includes different alcoholic beverages, water, beer, Pellegrino Soda, chocolate, chewing gum, chips, nuts, coffee capsules and cream.
A symphony of carefully selected delicious ingredients awaits to be delicately prepared. Enjoy an appetizing meal along with a nice drink while admiring the dazzling panorama of the Caribbean Sea.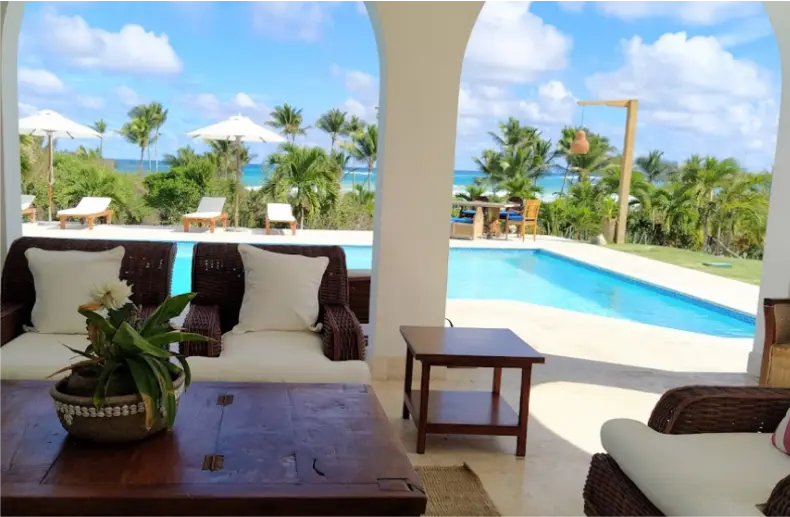 We give romance a new taste!
Spice up your honeymoon with our accommodating services and a friendly welcome pack. Enjoy the perfect escape with your loved one and enjoy an aromatherapy massage on the picturesque Macao Beach in Punta Cana.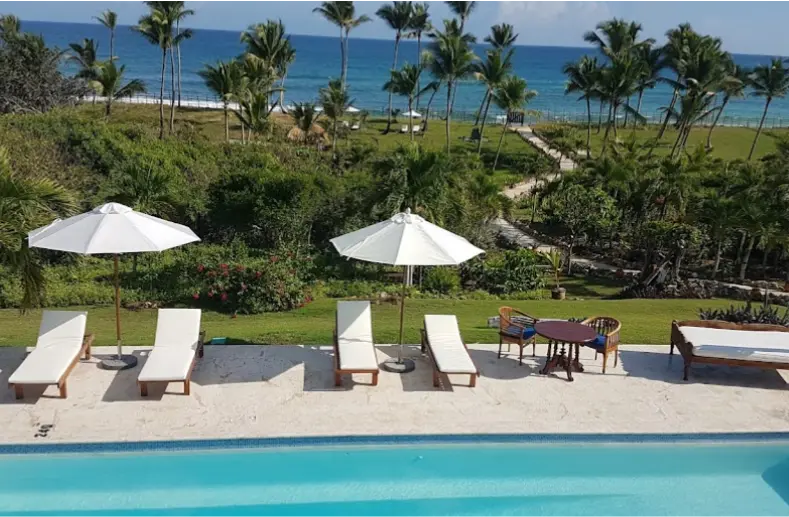 To learn about other interesting places in Punta Cana, follow us at mypuntaholidays.com
How to get to Selectum Hacienda: CLICK HERE!