The Our Father Ecological and Archaeological Trail is a protected paradise located within the Cotubanamá National Park, this 2 kilometer trail will take you through a lush tropical forest where the Taino Indians once inhabited. You'll discover a plethora of Dominican flora and fauna on this route, including a couple of underground caves filled with stunning blue freshwater springs.
If you feel like it, you can join a guided horseback tour from Bayahibe and visit the springs in the area, where there are still important examples of pre-Columbian art, such as the abundant fragments of clay pots found at the bottom of the springs. These findings demonstrate the ancient tradition of taking advantage of these waters in the population of the region at all times.
In addition to the use of springs to take advantage of their waters, corners have been found in these caverns dedicated to petroglyphs, which turns these places into temples full of spirituality. These corners are usually in illuminated parts of the caves, highlighting the relationship of these symbols with the Sun god. They also represent Atabey, Mother of the Waters, who dwells in the depths of the springs.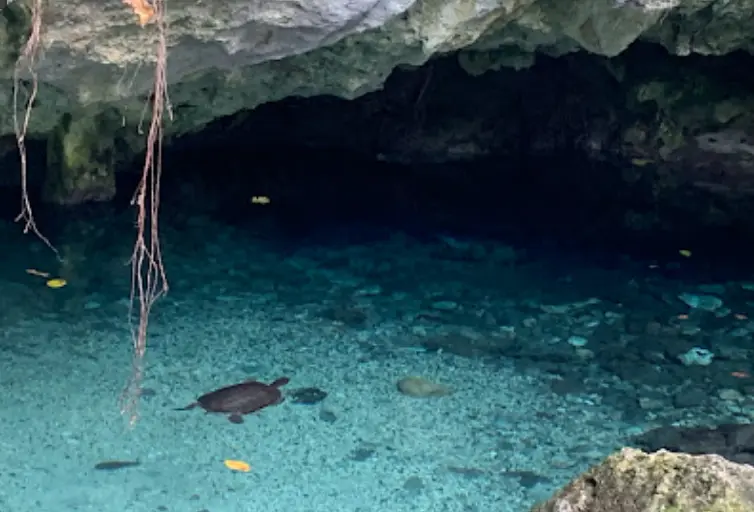 Come to discover a unique place, come to savor the nature of our country, come to know the subtropical dry forest of the Caribbean coast, observing the flora and fauna of this unique ecosystem, with trees as peculiar as the espadrille, the gringo or the Bayahibe flower, which is the national flower.
To do this, we will follow a 4 km circular route on foot. through this luminous forest listening to the explanations of the guides about the flora and fauna of the place. On our route we will arrive at the Chicho cave where we will enjoy a swim in its natural lake of crystal clear waters formed by the springs that arise in its depths.
In addition, we will discover the mysterious petroglyphs, sculptures carved into the rock by the Taínos, a pre-Hispanic people that inhabited the Greater Antilles. To finish we will enjoy a swim in a paradisiacal and wild beach of the Caribbean.
To find out about other interesting places in La Romana and Punta Cana, follow us at mypuntacanaholidays.com
How to get to the Our Father Ecological and Archaeological Trail: CLICK HERE!