Marina Cap Cana is a place of adventure and is the perfect place to start a day of adventure, sailing on your yacht, touring the beautiful coasts of the Dominican Republic, fishing and exploring the treasures of our island to return to our safe port located in Punta Cane.
Marina Cap Cana offers more than 130 moorings, accommodating yachts up to 150 feet, with full services for captains and crew. It is surrounded by a charming town with gourmet restaurants and elegant boutiques, in addition its coasts and proximity are considered among the best places in the world for fishing and deep sea diving.
This paradise has been the scene of world-famous fishing tournaments and has become a popular destination among those who enjoy fishing and breaking records, it is a dream place for its great attractions.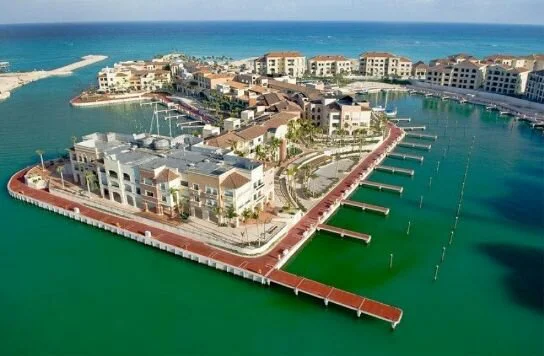 Due to the inland construction of the marina, it is a protected port, which provides an additional service during the hurricane season, this is the place that falls in love with your whole being from the moment you arrive, the attentions are the best and its surroundings you will find all the attractions you have ever imagined.
The main attraction Sport Fishing that makes this sport something incredibly interesting to get out of the monotony. The Billfish Report has declared the east coast of the Dominican Republic as the number one area for billfish. The promise of blue and white marlins, sailfish, wahoo and tuna make this an anglers favorite.
The port is also prepared to be the safest place in the Caribbean where you can dock your yachts and it should be noted that the airport is about 10 minutes from the place for those who visit us from all over the world.
To learn about other beautiful places in Punta Cana, click here!
How to get to Marina Cap Cana: