Las Ondas Indigenous Cenote is one of the multiple cenotes located within the Scape Park, it is located in an ancient underground cavern with only a little sunlight, but magical fresh waters. A quiet ecological trail takes you through a dry forest towards a steep wooden staircase that descends to the cave.
It won't be long before you find yourself surrounded by a beautifully lit freshwater pool that resembles a private spa. Look for pictographs on the rocks left by the Taínos.
A truly magical natural setting, with fresh and crystal clear waters, where you can swim, walk through the jungle and the gardens that surround it, and enjoy the different attractions within the park itself. Live a good day of emotions and sensations, with family or friends, visiting this fun place that combines action, adventure, nature, culture, gastronomy and much more.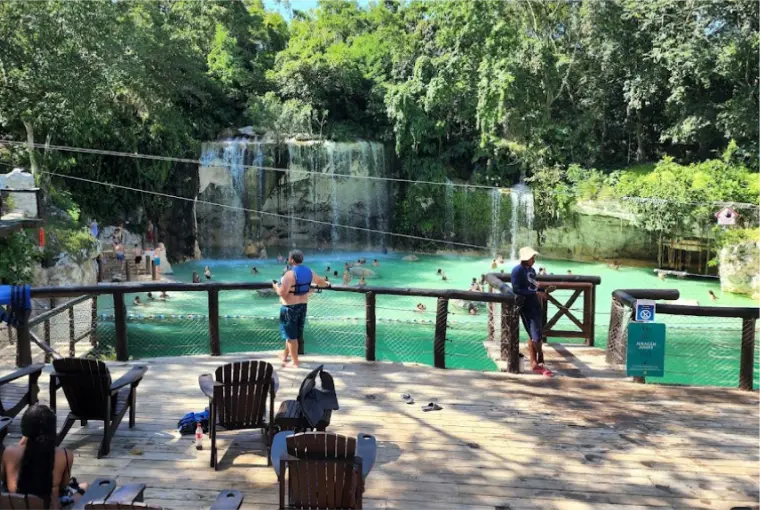 Geological formations characteristic of the karstic soils of some areas of the Caribbean, from the Yucatan Peninsula to the Antilles, the cenotes are a natural treasure. These beautiful natural pools are formed when the roof of a flooded underground river or cave collapses, exposing its waters.
Depending on their age, there are several types: the oldest are practically open to the sky and the youngest usually retain a good part of their dome or roof. In addition to its spectacular appearance, the cenotes are generally framed by lush vegetation, giving rise to truly enchanting landscapes.
All the richness of flora and fauna of the virgin forest adds to the impressive image of these flooded caves to create amazing places. It is no coincidence that pre-Hispanic civilizations, especially the ancient Mayans but also the Dominican Tainos, considered them magical and sacred sites.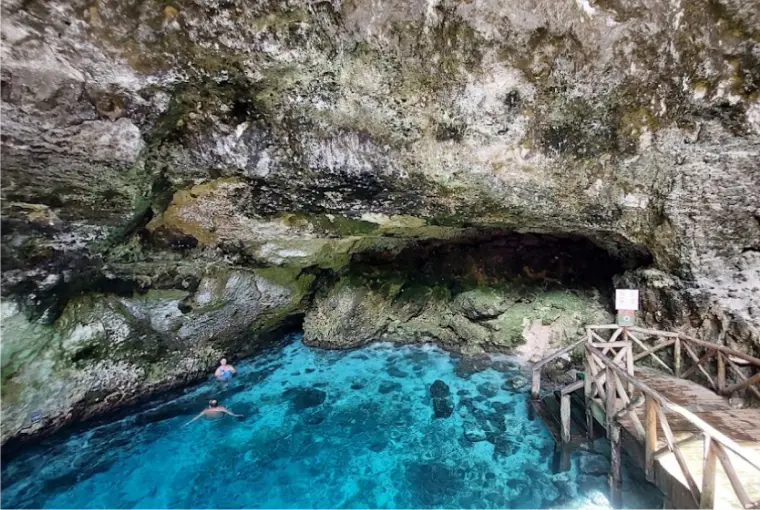 In case of carrying out any other activity other than the Las Ondas cenote, it is most likely that taking photographs will not be allowed and that the tourist will be forced to leave their belongings in a locker for which they must pay 5 dollars to have a padlock with which close it.
To find out about other interesting places in Punta Cana, follow us at mypuntacanaholidays.com
How to get to Las Ondas Indigenous Cenote: CLICK HERE!