Kite Club Punta Cana has a perfect beach for kitesurfing with flat, shallow waters and constant trade winds. Learn from the professionals, the best Kitesurf school with all the IKO Instructors ready to give you the best Kiteboarding lessons in the Punta Cana and Bávaro area.
Kitesurfing lessons in Punta Cana for beginners and advanced. We have free transportation from Hotels in Bávaro for the students of the Kiteboard school. Book online or email or call us to arrange your kitesurfing lessons and the only fully IKO certified kitesurfing school in the Bavaro and Punta Cana area.
We accept Visa and Mastercard credit cards and we have IKO Level 2 Instructors fluent in English, French, German, Spanish, Italian and Russian. Our Lead Instructor is Jon Dodds, IKO Training Master and Examiner, with over 10 years of experience teaching kitesurfing to beginners, advanced riders and training IKO instructors around the world since 2001.
Welcome to Kite Club Punta Cana, the first IKO certified kitesurfing boarding school in Punta Cana. Located in Playa Blanca at the Punta Cana Resort, it is the perfect place for kitesurfing lessons, with warm tropical blue waters and constant trade winds, you will have a perfect kitesurfing holiday. Kite Club is the only full service kite school in the Punta Cana and Bavaro area.
We pride ourselves on giving professional Kitesurf lessons that follow the IKO (International Kiteboarding Organization) training program. All lessons are supervised by Jon Dodds Kite Club Head Instructor and IKO Training Master and Examiner, with over 14 years of kitesurfing lesson experience.
Kite Club has the best kite surf equipment to ensure you have a safe and easy kite lesson. Take a look at our website and call or email us if you have any questions or would like to book your kitesurfing lessons. You can also make reservations right here on our Reservations page.
Kite Club Punta Cana is a kiteboarding school with a reputation for its open and friendly environment. Where all levels of kiters, from beginners to professionals, come to take kitesurfing lessons, ride on flats or just relax and enjoy the beauty of Playa Blanca Punta Cana.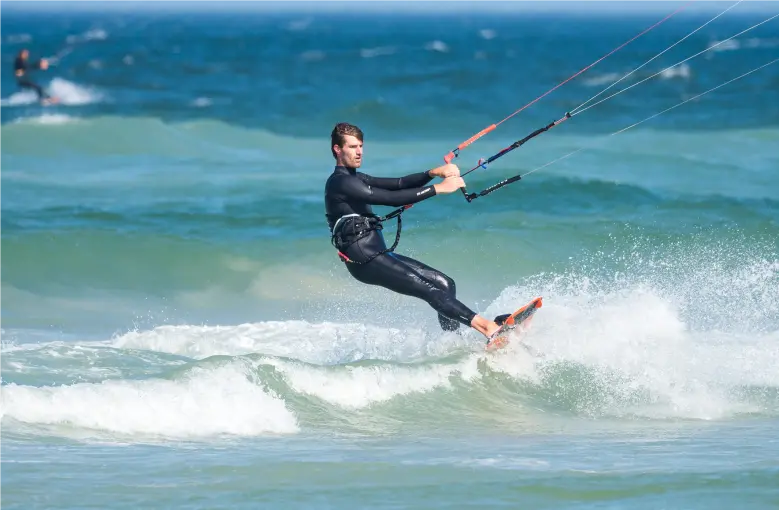 Located at the easternmost point of the Caribbean island paradise of the Dominican Republic, Punta Cana is the best kept secret in the kitesurfing world. With waist-deep flat turquoise waters, Kite Club Punta Cana is the perfect place to learn Kitesurfing.
Kite Club Punta Cana is located at the PuntaCana Resort & Club, with this exclusive location on one of the best beaches in the country, we offer the most serene and pleasant kitesurfing spot in the country. The Playa Blanca restaurant offers amazing food for hungry kiters. Made up of a friendly staff of fully qualified IKO instructors, Kite Club offers the best of kitesurfing lessons in English, French, Italian and Spanish.
To find out about other interesting places in Punta Cana, follow us at mypuntacanaholidays.com
How to get to Kite Club Punta Cana: CLICK HERE!