Dolphin Island Park is an extremely beautiful water and amusement park, it should be noted that it was the first park that offered the possibility of swimming with dolphins in the sea in Punta Cana / Bávaro in the Dominican Republic.
At Dolphin Island Park they are aware that they, along with the visitors, are the real protagonists of this activity, and that is why they pay special attention to their care and well-being.
You will meet the wonderful dolphins, of course, but also manta rays and sharks among others, it is the best center where you will share with those friendly aquatic animals, where you will experience the best show of your life.
This beautiful place is committed to the care and welfare of dolphins with one goal: to promote the conservation of the species through various education and research projects.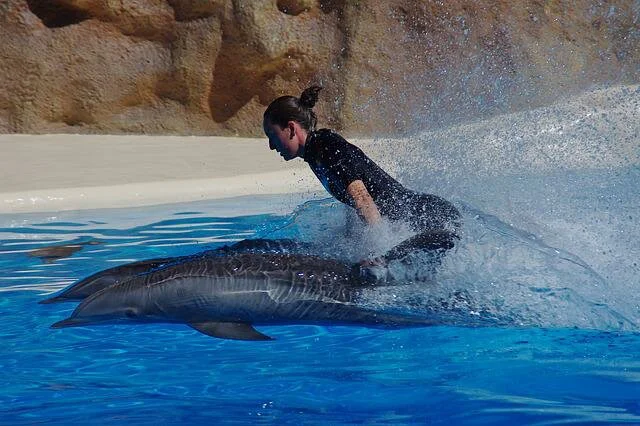 Reproduction projects are carried out in the Park with which we have achieved significant success since our doors opened in 2004, since it has a team of professionals with extensive training and experience in working with cetaceans.
The mission is to make visitors aware of the importance of conserving this species, as well as the risks and threats they face in their natural habitat and the ways to prevent them through environmentally sustainable behaviour.
Dolphins are the main protagonists of our park and, therefore, we take care of every detail of its facilities, food, behavior and health in order to achieve the well-being of our animals and the conservation of the species.
To find out about other interesting places in Punta Cana, click here!
How to get to Dolphin Island Park: