Diving in Punta Cana is something fabulous, the Atlantic Ocean meets the Caribbean Sea. The shoreline is soft white sand, and offshore corals form an underwater barrier that runs parallel to the shoreline. A well-kept coral garden, offshore shipwrecks and cave diving are the highlights of Punta Cana.
The work being carried out on the most spectacular shipwreck in the area, the Punta Cana PewterWreck, a Spanish ship that was lost in the 1540s as it reached the end of its journey from Seville to the New World colonies. Salvage teams have recovered some 1,200 pieces of pewter tableware there.
To the north, the modern shipwrecks Astron and Monica are covered in marine plants and tropical fish, within swimmable distance from shore. The Cueva Taina Macao, an underwater cave a short distance from the tourist area of ​​Bávaro, is easily accessible. With a depth of no more than 8 meters (26 feet) and around 50 meters (54 yards) long, this cave has an impressive variety of stalagmites and stalactites in its crystal clear waters.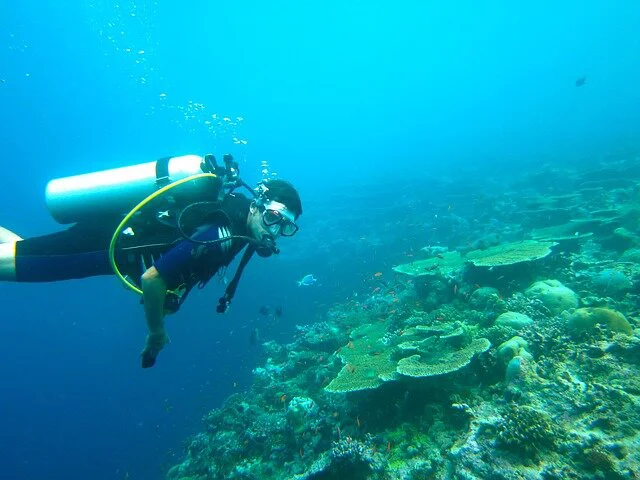 Ideal places to dive in Punta Cana are:
The Aquarium; Located off the coast of Punta Cana, this aquarium reaches depths between five and seven meters, ideal for beginners. You can see spotted barracuda, eagle rays, porcupine fish, sand fish, grunt fish and parrot fish.
The Astron; Submerged 12 meters deep off the coast of Bávaro, El Astron continues to be a popular spot for more experienced divers. It's worth taking a look at the sheer scale of the ship, including its giant propeller, which is said to weigh over 20,000 tons.
Enriquillo RM-22; Only for experts, El Enriquillo RM-22 is located 18 meters below sea level, off the coast of Playa Blanca. It is home to numerous species including: horse mackerel, gilthead bream, yellow tail snapper and hawksbill turtles.
Igneri Caribe Taino Underwater Museum; Marvel at this series of large Taino sculptures submerged in the Caribbean Sea and surrounded by fish.
Being able to experience this experience is something wonderful, that apart from doing those things you can do other activities and stay in dream places with the best services.
To learn more about other interesting places in Punta Cana, click here.
How to get to Diving in Punta Cana: