Conquista Park is the largest theme park in the Caribbean dedicated to the discovery of the first country in the new world by Christopher Columbus and the first encounter with the native indigenous civilization of the current Dominican Republic, the Taino Indians. Includes free Taino art museum. A magnificent collection of more than 130 Taino archaeological objects complete the visit.
Discover the paradise of the Taino Indians one day before Columbus. In the year 1492, Christopher Columbus discovered the coast of the Dominican Republic and its inhabitants, the Taino Indians. It is from here that he decides to manage these new territories. He will build the first cathedral in the New World, the first university, the first hospital and finally an entire city, Santo Domingo.
Get ready to immerse yourself in the very heart of the conquest of the New World during this incredible appointment with History, exactly where it all began, Parque de la Conquista offers you an impressive journey through time to the heart of a peaceful Taino people, only 24 hours before the arrival of Christopher Columbus.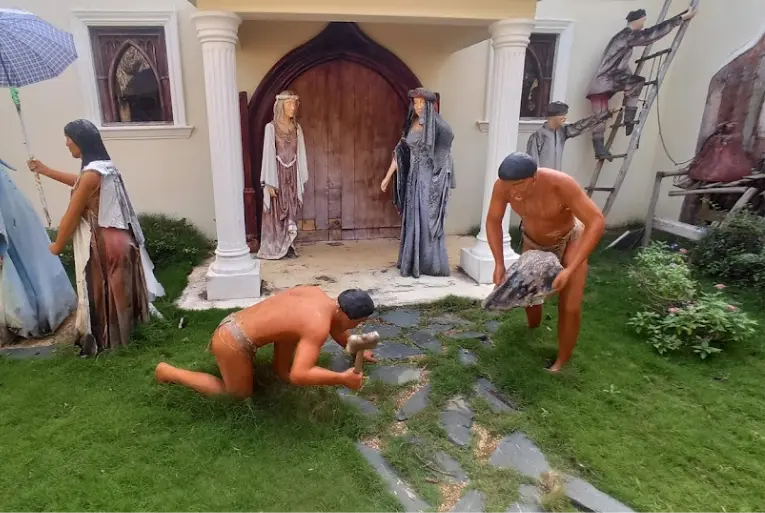 Conquista Park is included in many tours sold from Bávaro, Punta Cana and Bayahibe to Isla Saona, Isla Catalina and the Colonial Zone of Santo Domingo. Ask your representative before booking your excursion.
Back in the 15th century, relive the incredible story of the discovery of the new world. The visit takes place like a movie, tracing the arrival of the conquerors and the fate of this forgotten people who lived in harmony with nature. With its 247 life-size characters depicting 27 scenes in natural settings, Conquista Park is the largest historical re-enactment in the Americas dedicated to the first meeting of the Taino Native Americans and the Spanish.
To learn more about other beautiful places in the eastern Dominican Republic, such as Punta Cana, La Romana and more, follow us at mypuntacanaholidays.com
How to get to Conquista Park: CLICK HERE!