00Coco Bongo is a dream attraction center, it is located in the center of Punta Cana, between the Punta Cana International Airport, the Bavaro Resort area and on the main road, Coco Bongo Punta Cana has easy and fast access. Since its opening, it marked a new era in the nightlife of the Dominican Republic where travelers from all over the world and locals have lived this great emblematic experience that began in Mexico.
in Punta Cana is a wonderful place to spend the night after a spectacular sunny day on the beautiful beaches of Punta Cana, Bávaro or Cap Cana, without a doubt the nightlife of Punta Cana has changed with the arrival of Coco Bongo.
Here the night life will have a significant change. It was inaugurated in November 2014. Incredible live shows that combine cinema, theater, musicals, disco, videos, acrobatics, technology, actors, audience, surprises. Coco Bongo is strategically located in a centralized area of ​​the Bávaro, Verón, Punta Cana zone that offers the enormous exposure of the many nearby hotels, amenities, and the local Punta Cana International Airport.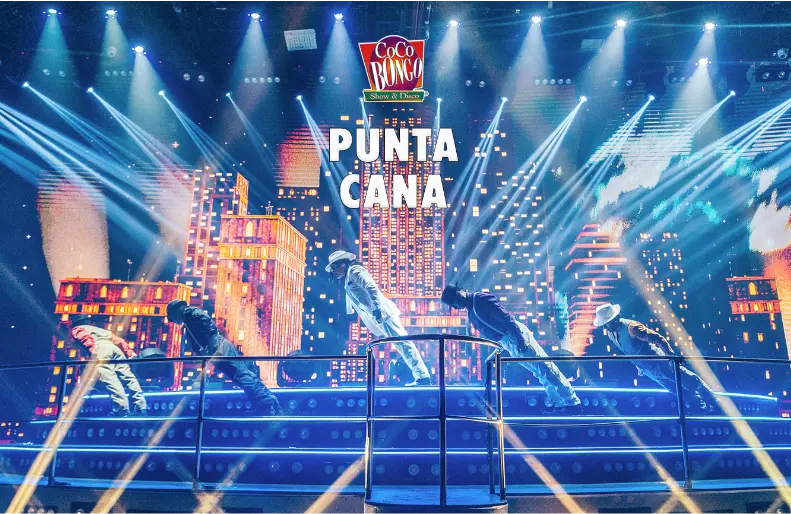 It is a guaranteed experience for those looking for an attractive night after a day at the beach and also offers its visitors an unbeatable experience, from educational trips, various options to consume and ecological tourism, all in one place.
Punta Cana formally received Coco Bongo number three, and the first outside of Mexico, a benchmark for fun and tourism similar to Cancun, the franchise's birthplace for 16 years, detailed its promoters. Their shows also include professional acrobats, dancers and actors.
Coco Bongo's nightclub With its three levels, tiered type, the nightclub dazzles from the very entrance in the new Downtown plaza. From the outskirts, it stands out for its characteristic construction of 4,016 square meters, 535 of them available to the public.
The show is characterized by an impeccable display of lights and sound, together with precision in musical times and projected images. Coco Bongo is a disco and a show. In addition to the atmosphere of drinks, hubbub and the music that plays, people are amazed by the theatrical shows that they see and that are perfect examples of musicals that are reminiscent of Broadway or Las Vegas.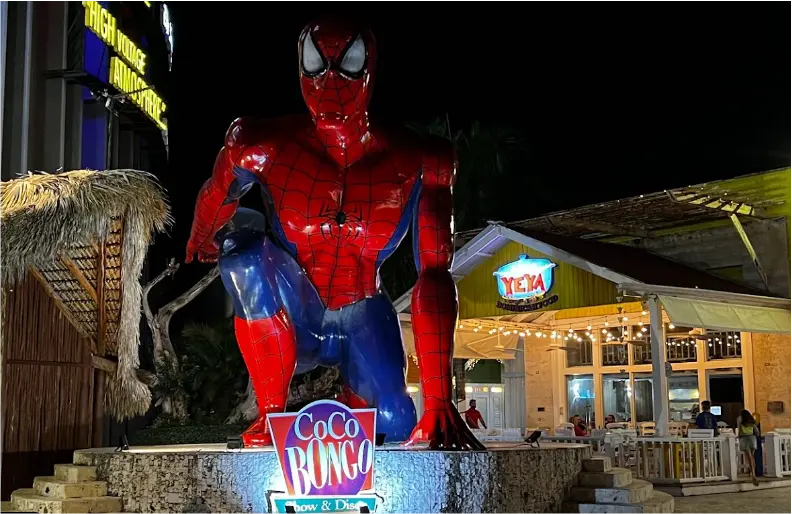 The Musicals at Coco Bongo Punta Cana each show provokes applause and phrases of approval from the crowd, it becomes wonderful for its live, themed musicals that imitate world music stars or are references to "soundtracks" of famous movies. The Mascara, Moulin Rouge, Chicago, The Phantom of the Opera, Batman, Spiderman, Tron, Saturday Night Feve are fantastically recreated by combining live talent, video and other technological resources.
To find out about other interesting places in Punta Cana, follow us at mypuntacanaholidays.com
How to get to Coco Bongo: CLICK HERE!