Cave of the Bridge is one of the most accessible caves in the Cotubanamá National Park, numbering more than 400, Cueva del Puente features a three-tiered chamber with stalactites, stalagmites, Taino pictographs, and numerous bats.
The cave trail is located approximately three kilometers south of the park entrance and takes about 30 minutes to reach through a tropical forest teeming with birds and lizards. The gigantic caverns have dark parts, while in certain sections there are holes that let in daylight.
Only 6 km from Dominicus, in Guaranao, once the fee is paid, a guide will show us the way on a walk of about half an hour on foot to the interesting cave. Once inside, it will be necessary to use a flashlight to appreciate the dozens of Taino pictograms and petroglyphs. Come to discover a unique place, come to savor the nature of our country, come to know the subtropical dry forest of the Caribbean coast, observing the flora and fauna of this unique ecosystem, with trees as peculiar as the espadrille, the gringo or the Bayahibe flower, which is the national flower.
We will enter this forest along a coral stone path that leads to this amazing cave, called Cave of the Bridge, full of interior galleries and wild vegetation forming a unique landscape. The visit is free access (previous payment of the entrance to the park that is 100 pesos). The caves are large, easy to move around and there are stalactites, stalagmites and typical cave animals like bats.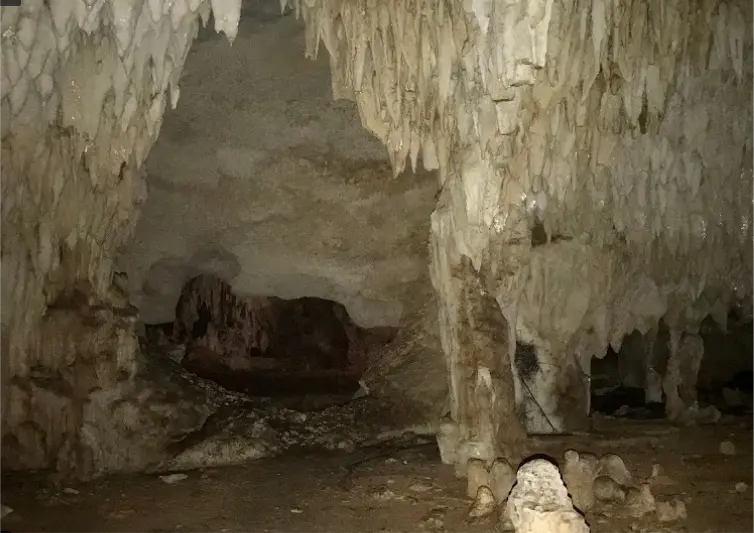 To fully enjoy the walk and the cave, it is advisable to bring a flashlight, as well as pants, a good t-shirt, sports shoes and mosquito repellent. Cueva del Puente can be visited with children because there is no risk. It is possible to be accompanied by a guide for a fee. This easily accessible cave is highly visited, especially by tourists who spend their vacations in the all-inclusive resorts of Dominicus.
According to visitors' opinions Wonderful place. Easily accessible, you only have to walk about 2.5 km to reach this beautiful cavern, it is important to bring a flashlight to make your journey more comfortable. After the last hotel you have to walk about 100 meters and turn left towards the forest. After 10 meters, go to the road and walk along it, it will take you directly to the cave. It is not possible to get lost. There are signs along the trail. The walk from the hotel to the cave took us 50 minutes.
The cave is also inhabited by bats, don't point the flashlight at the ceiling, but shine it at your feet, You can't get lost, take the coastal path forward for about 10 minutes, then turn left into the forest. The path leads directly to the cave, it is required to be in good condition but the adventure is recommended and beautiful.
How to get to Cave of the Bridge: see map – Click here