Atlántida Punta Cana is a majestic place where you will see the resurgence of a history, it has 534 vacation apartments that make up a majestic structure of concentric shapes, inspired by the mythical city of Atlántida. Its modern design integrates several buildings of impeccable design and fine finish, interconnected by the largest pool in the Caribbean.
Here you can enjoy your own space in paradise, in its exclusive environments: sports area, gym, shops, ecological trail and a business center. Right in the center of the Caribbean located in Punta Cana.
Atlántida is designed so that you are in the very center of the action, close to everything you need to live as a family, enjoying the best vacations in a safe space and a natural environment.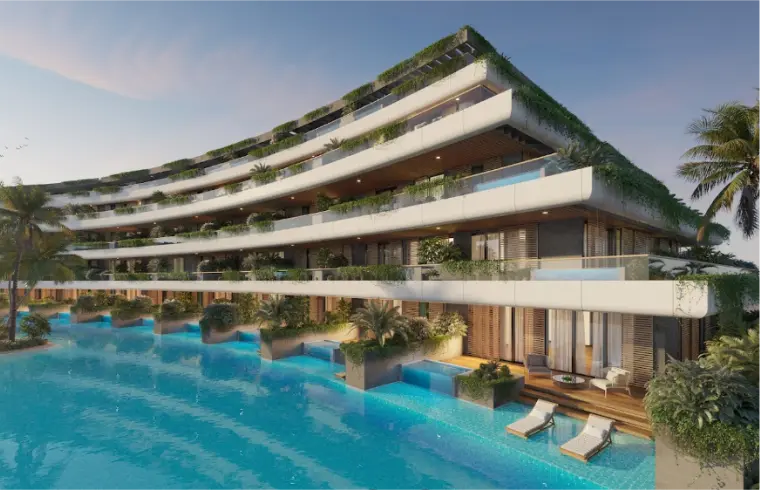 Our successful portfolio of projects has placed us among the best firms for real estate investment in the Caribbean. The meticulous management in the administration of the properties, guarantees the return of the investment of our clients and the optimal conservation of the acquired properties.
We create and care for essential assets in the residential, commercial and hospitality sectors, while participating in the expansion of these markets as contractors and developers of important real estate projects throughout the country.
Extensive experience combined with innovative construction methods allow us to successfully complete any type of real estate development, no matter how remote the location or challenging the design, with short lead times and maximum reliability.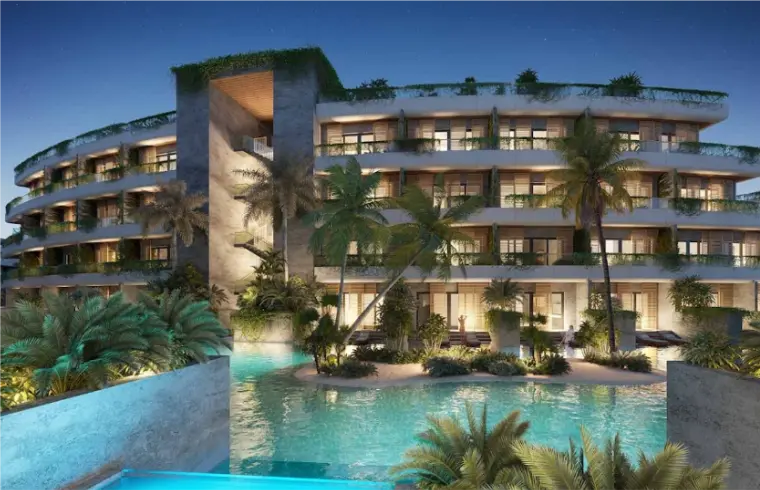 The best destination to invest
The Dominican Republic occupies the 3rd position among the Top 10 best tourist destinations in the world to invest, for all the facilities it offers to acquire residence, its climate, lifestyle, health system, among others.
Whatever your purpose, both for vacations and retirement homes, in Atlántida you can capitalize on your investment, during the time you are not occupying your property, through our attractive vacation rental management program.
A program managed by our asset management company Caribbean Conexión, which, thanks to its links with the main hotel centers in the area, will allow you to obtain an annual economic return of approximately 6%, thus cushioning your investment without risk.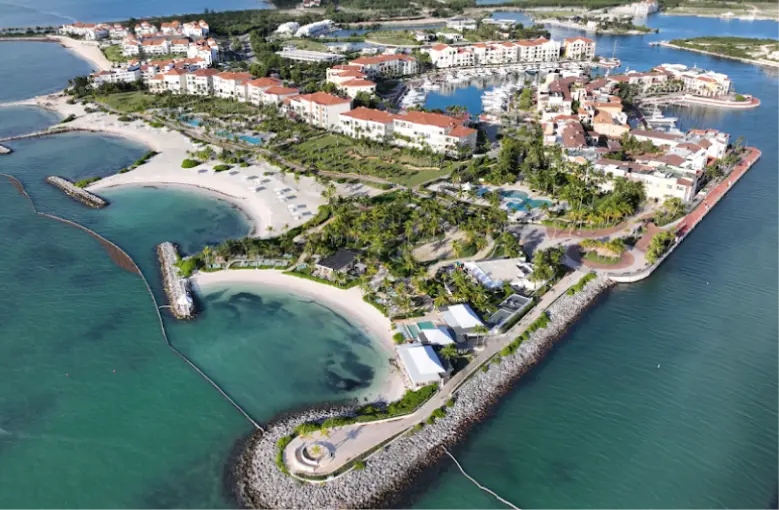 To learn more about other interesting places in the Dominican Republic, follow us at mypuntacanaholidays.com
How to get to Atlántida Punta Cana: CLICK HERE!