The Royalton Splash Punta Cana is an Autograph Collection All-Inclusive Resort and Casino. Where you can create moments you'll treasure for a lifetime in this tropical paradise: the laughter of your loved ones as they slide down the water slides, the smiles as they gather around gourmet meals, the light in their eyes as they watch the entertainment. night.
Enjoy a wide variety of all-inclusive services, including one of the largest water parks in the Caribbean, stretches of golden sand beach and access to the neighboring Royalton Punta Cana, all just 25 minutes from the Punta Cana International Airport and you'll find:
525 Rooms And Suites
7 Restaurants
5 Bars
Swimming pools
Water park
Casino
Sports and fitness facilities
The Royalton Splash Punta Cana is an incredible water park with an exciting wave pool all the way to the crystal clear sea stretch of beautiful Bávaro Beach, your family will find an incredible variety of opportunities to have a spectacular time enjoying cool and refreshing waters.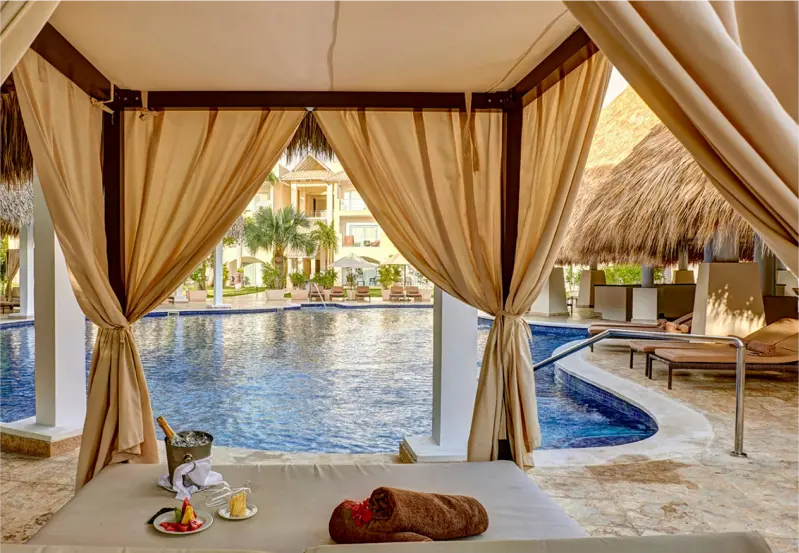 In the water park you will unleash the child in you and make your children have fun like never before with unlimited access to one of the largest water parks in the Caribbean. With a wave pool, seven giant slides, floats, splash zones and spray zones, the whole family can cool off and make wonderful memories.
With its golden sand beach, crystal clear turquoise waters and towering palm trees, you can see for yourself why Bavaro Beach features on lists of the best beaches in the world year after year. Just a short walk away, you can enjoy its breathtaking beauty from your sun lounger or explore our water sports: just a few of the many benefits of your Punta Cana all-inclusive vacation.
Diving
Kayaking
Beach volleyball
Paddle surfing
Enjoy tennis in the tropics at one of our on-site tennis courts. Bring your own partner, meet a new one at the resort, or play against our tennis instructors who are always ready for a match.
At the casino liven up your evening at our glamorous Genesis Casino. Try your luck at American-style roulette tables, European-style blackjack tables, and slot machines of various denominations.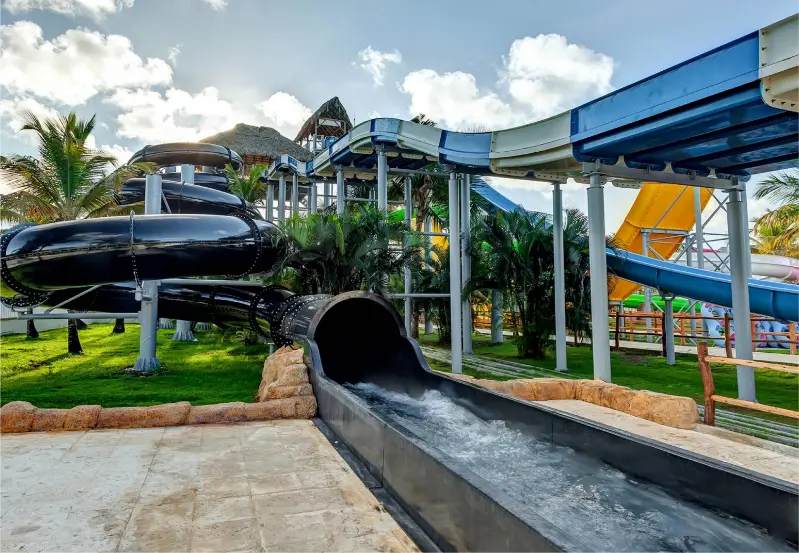 When you stay at Royalton Splash Punta Cana, you benefit from access to additional features and services at our neighboring Royalton Punta Cana Resort, such as the serene Royal Spa, Genesis Casino, Bávaro Beach, as well as gourmet restaurants such as Grazie Italian Trattoria, Restaurante Asian a la carte Jade and selected premium bars.
To find out about other interesting and luxurious places in Punta Cana, follow us at mypuntacanaholidays.com
How to get to Royalton Splash Punta Cana: CLICK HERE!