Radisson Blu Punta Cana is a wonderful place to rest, come to the Caribbean where you'll get a true all-inclusive resort stay. All of your meals, all of your snacks, all of your drinks, all of your entertainment, all of your experience classes, even our kids' club is included!
Condo-Suites with bedrooms, private services and plunge pools. Enjoy rooms and suites that feature private terraces, alfresco dining areas and…best of all…private plunge pools just for you!
Adventure awaits in Punta Cana. Read more below, whether you're on a family vacation or a romantic getaway with your partner, our resort offers all-inclusive activities in Punta Cana. Drop the kids off at our Kids' Club and join a yoga or fitness class. bachata.
The easternmost tip of Hispaniola offers surprises at every turn. From stingray-petting zoos to scented orchid gardens, zip lines through tropical forests, and eye-opening cultural experiences in a traditional fishing village, Punta Cana is for the bold.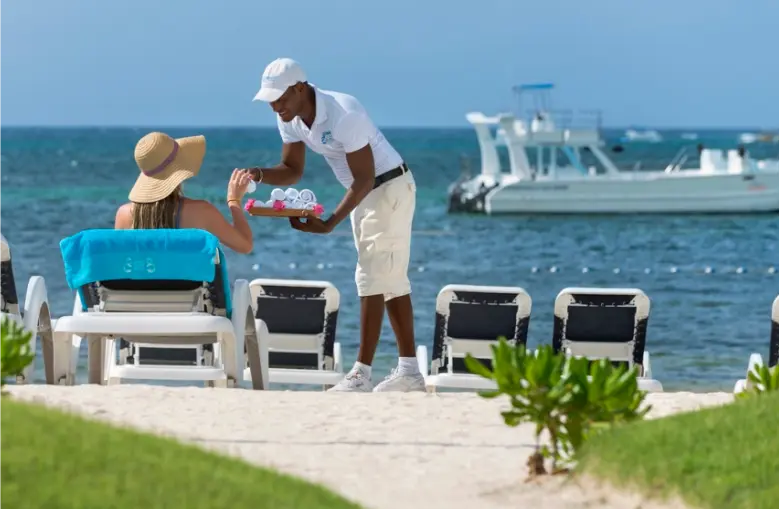 relax on the beach
With All-Inclusive Condo-Suites in Punta Cana, let your Caribbean vacation begin just steps from the sand. Each of our 163 resort condo-suites offers contemporary decor, free Wi-Fi, and all-inclusive services like all your meals, activities, classes, and more.
The best accommodations you can find at Radisson Blu Punta Cana are:
Premium Studio Suite with Plunge Pool
King Studio Suite with Plunge Pool
2 bedroom condo with plunge pool
3 bedroom condo with plunge pool
3 Bedroom Condo, Ocean View, Plunge Pool
King Bed Studio Suite
Studio Suite – 2 Double Beds
2 bedroom condo
3 bedroom condo
3 bedroom ocean view condo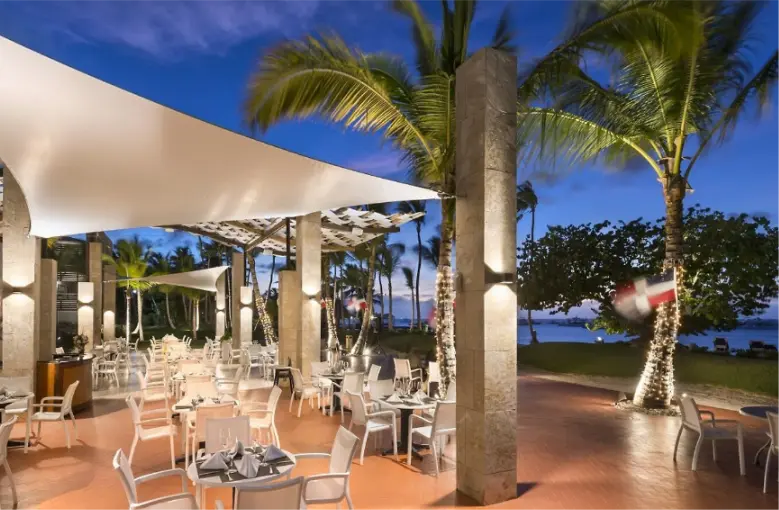 Restaurants in Punta Cana
Designed around you, connect with our waterfront paradise on a deeper level. Radisson Blu Punta Cana stimulates your senses and whets your appetite with 10 unique dining experiences spanning from Thailand to Japan and from Mexico to the Mediterranean.
The magnificent restaurants that you will find are:
Antea
RBG Bar & Grill
kigen
The Chef's Fresh Market
Blue Agave
Blue Wave
Cibao
Wavebar
Chef's Table Gourmet Service
This dining experience is perfect for couples, families, and groups of friends who want a superior dining experience in Punta Cana. Transform your hotel suite or outdoor terrace into a romantic setting, or call the concierge team for a private dinner By the sea and under the stars. Chef's Table is designed to delight.
So much to do in Punta Cana
Challenge your body, mind and soul with a well-conceived combination of activities. Take your high-energy workouts like crossfit on the beach, volleyball, salsa dance class, or a solid workout in our gym. Or take it down a notch with floating exercises in our lagoon-style pool, cooking classes, or live music and nightly entertainment.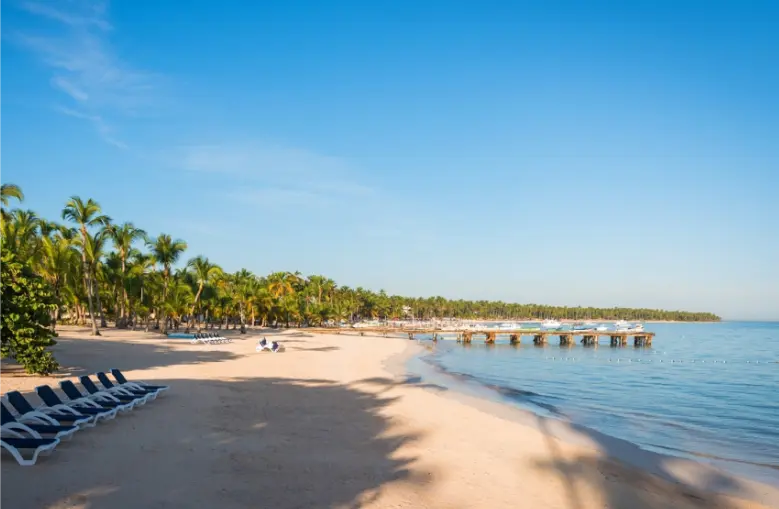 You can even choose to just sit still in a guided meditation session or with a good book in our tranquil outdoor reading lounge. In Punta Cana, you choose your heart's delight any day and every day.
To learn more about the many beautiful places in Punta Cana, follow us at mypuntacanaholidays.com
How to get to Radisson Blu Punta Cana: CLICK HERE!</strong