Punta Espada Golf Club is the first of two exclusive Jack Nicklaus courses in the Dominican Republic, it opened its doors in November 2006 and continues to top the lists of the best golf courses in the world, Punta Espada is an exclusive course located in the beautiful tourist area of ​​Cap Cana in Punta Cana.
Named the #1 course in the Caribbean and Latin America by Golfweek Magazine from 2009 to 2016, Nicklaus' masterpiece features eight holes played along or on the Caribbean Sea, including the impressive par-4 17, which requires a tee shot that extends over a bay– and another five with a view of the sea.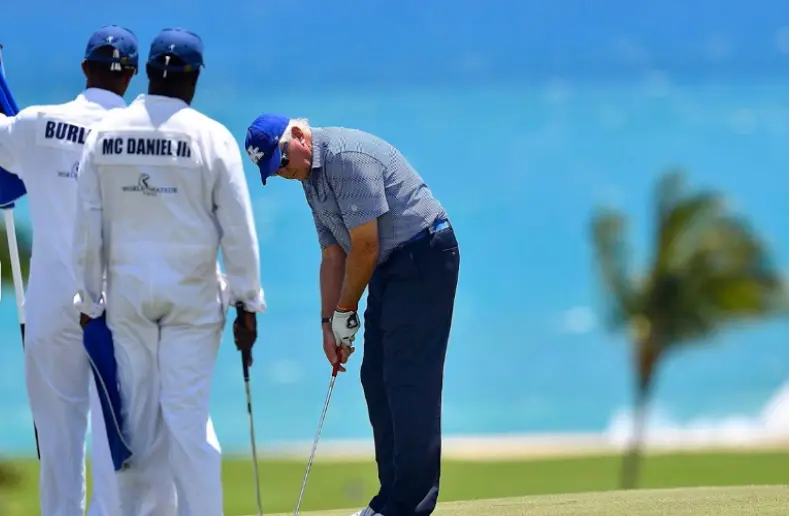 The Golden Bear superbly utilizes and incorporates the area's cliffs, beaches, lagoons, and tropical foliage into the course design. Punta Espada also had the distinction of hosting the Official PGA Tour Champions Tour, the Cap Cana Championship, in 2008, 2009 and 2010.
Punta Espada is the first golf course and is already among the best in the world, with the renowned GolfWeek classifying it as the best golf course in the Caribbean and Mexico. Eight holes are played along and over the sea.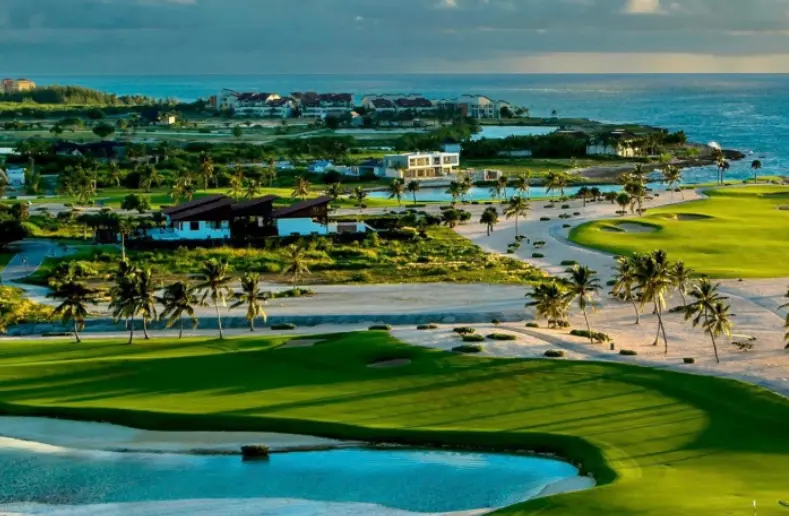 From all points of Punta Espada, golfers are blessed with extraordinary views of the Caribbean, where the sea contrasts with emerald fairways and perfect greens. Challenging stroke play and beauty intertwine on this excellent par-72 course, which hosted the PGA Tour's inaugural Tour of Champions in April 2008: the Cap Cana Championship. The annual tournament is televised internationally on Golf Channel and its licensed subsidiaries.
Golf enthusiasts will not want to stop playing this 18-hole course that is considered one of the most beautiful in the Caribbean. Take your time along the course, making the most of the ocean views that are available from each hole. This tour makes your visit even easier by providing caddies.
Swing your way around one of the most beautiful golf courses in the world
Stretch your legs while enjoying the views and the ocean breeze
Travel to the countryside in comfort in an air-conditioned vehicle.
Take a break from a busy travel schedule with a round of golf
The Punta Espada Golf Course (2006) was the first Jack Nicklaus design in Punta Cana in the Dominican Republic, it is part of the larger Cap Cana Resort, which will eventually include hotels, vacation apartments, a marina and three golf courses, and plans to end up as a small society community.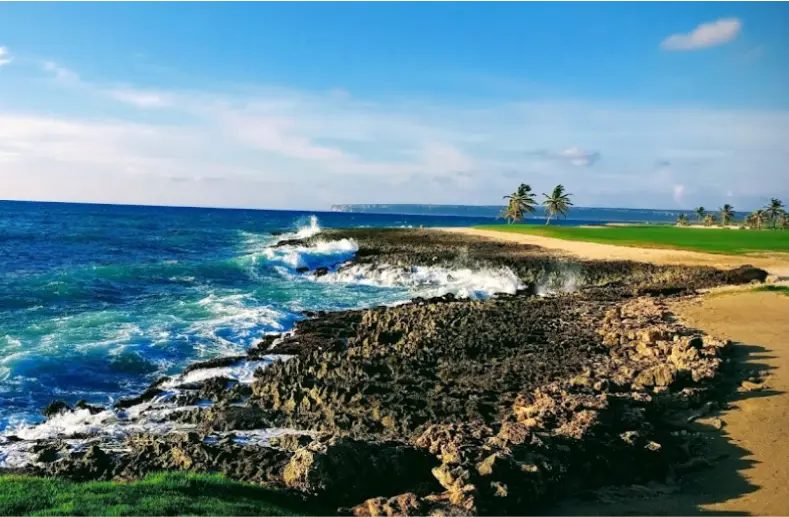 The fairways of the Punta Espada Golf Course are flanked by palm trees and large vacant lots, if you don't play the 8 holes that border the sea. The price of the green fee is high, but the Punta Espada golf course, in return, is recognized as one of the best golf courses in the Caribbean.
To find out more about other interesting places in Punta Cana, follow us at mypuntacanaholidays.com
How to get to Punta Espada Golf Club: CLICK HERE!