Margaritaville Island Reserve is a five-star, all-inclusive resort that is the definition of relaxing luxury, with world-class restaurants and bars, spacious rooms and non-stop live entertainment that maintains the island vibes, located in Punta Cana.
Check in to leave, put on your complimentary Margaritaville sandals, and let the ocean breeze blow away all your cares. Tune in the call of vacations with paradise. With island-inspired all-inclusive experiences, your license to relax begins as soon as you check-in at Margaritaville Island Reserve Cap Cana.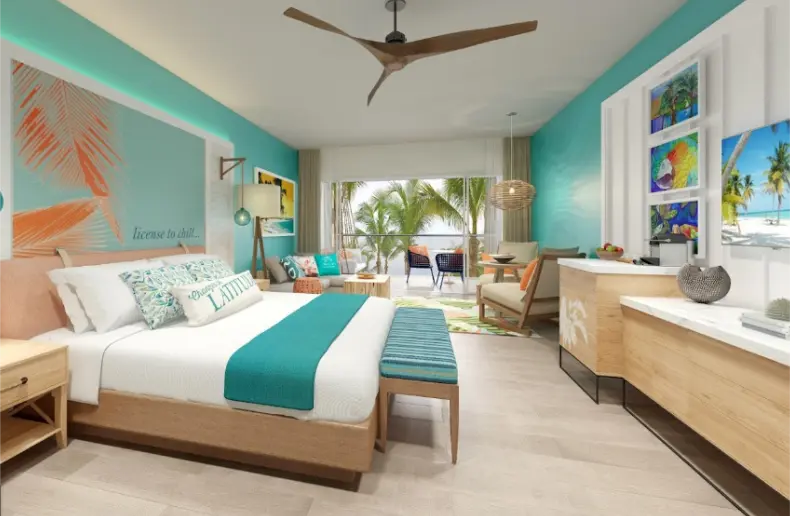 In this five-star resort you will find the world famous Juanillo beach, among many other activities to relax and have fun. Come and enjoy margarita tastings or immerse yourself in a journey full of flavors inspired by the main culinary capitals from around the world. The time has come for you to enjoy a vacation in a big way.
Come experience Hammock, a new adults-only resort on Margaritaville Island Reserve Cap Cana. It's a place where laid-back luxury sets the tone for each day, taking you and your partner a world away from the hustle and bustle of the daily life.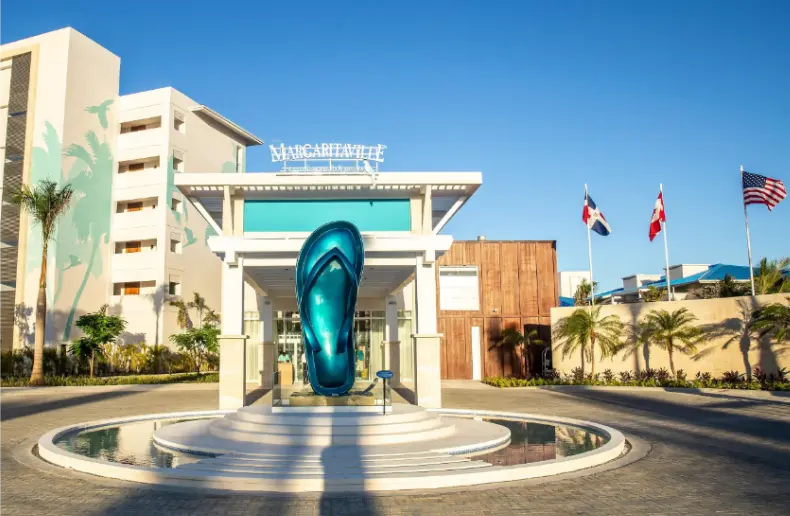 This new adults-only property at the resort beckons with exclusive amenities, total tranquility, and endless relaxation. Guests will enjoy access to a dedicated pool and adult-only restaurant and bar, plus all the amenities and experiences of the main resort.
It's the getaway you've been dreaming of and members have the exclusive opportunity to be the first to reserve this new property.
What will you find in this beautiful paradise:
Located in Cap Cana on the stunning Juanillo beach
Immersive culinary experiences
Live entertainment every day and night.
Home of LandShark Brewery & Grill, the first of its kind outside the continental US
Exclusive events by the beach, poolside and throughout the property
A Gourmet Village that functions as the social heart of the resort, with multiple places to enjoy shows, food and drinks.
The Island Reserve Inclusive experience allows travelers to be instantly transported to the Margaritaville state of mind
Unpretentious, personalized service amid a world of relaxed luxury.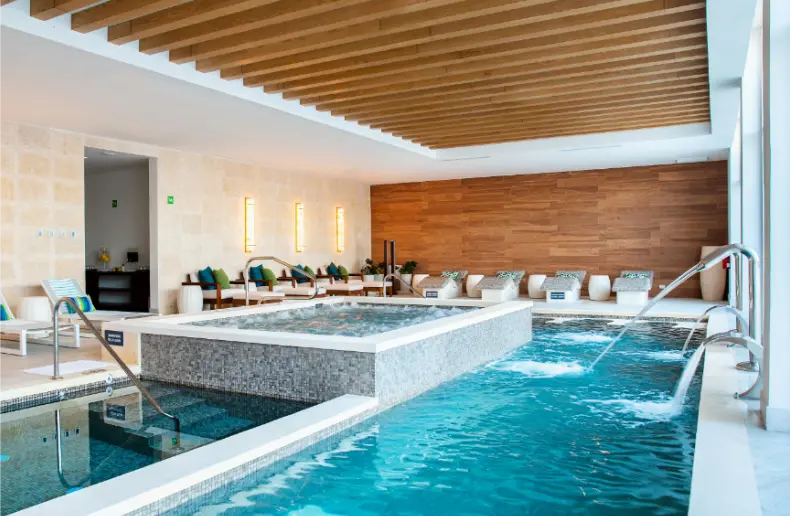 At Margaritaville Island Reserve Cap Cana, one of the highest rated resorts in the Dominican Republic, there is no limit to how far we will go to make your vacation experience unforgettable.
The Island Reserve Inclusive experience is all about giving you the opportunity to reconnect, refresh, and rediscover your ability to surprise yourself. Join this welcoming community and relax on one of the best beaches in the world.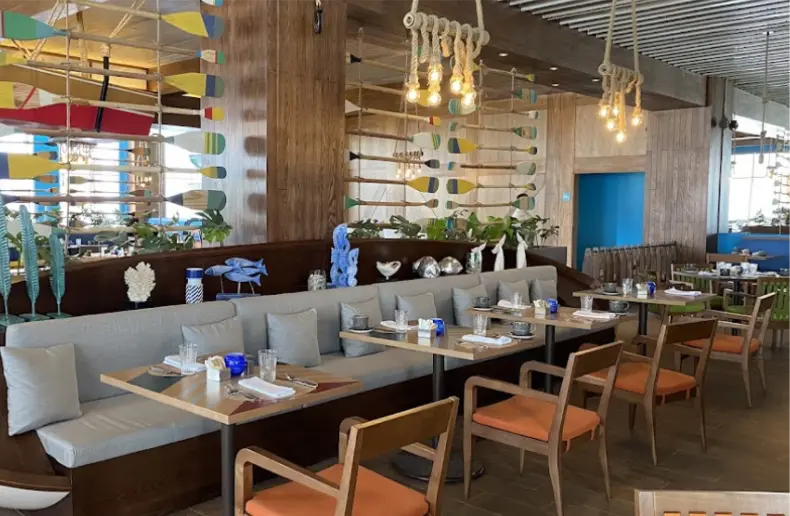 Partake in unforgettable experiences that include tempting cuisine, unique activities, dazzling entertainment and surprises inspired by Island life. Enjoy an interactive cocktail bar that turns each drink into an opportunity to discover new flavors. And revel in a sense of freedom that will make you feel far removed from your everyday life.
Enjoy at all times a Margarita. If you've ever stayed at Margaritaville Island Reserve Resort, you know our specialty is our legendary margaritas. Enjoy a tour during your stay and try all our exclusive margaritas.
If you are looking for the best steak in the entire region, you are in the right place, JWB Steakhouse. You will find all kinds of delicious top quality cuts served with classic accompaniments, an ideal setting for you to share delicious meat with your family.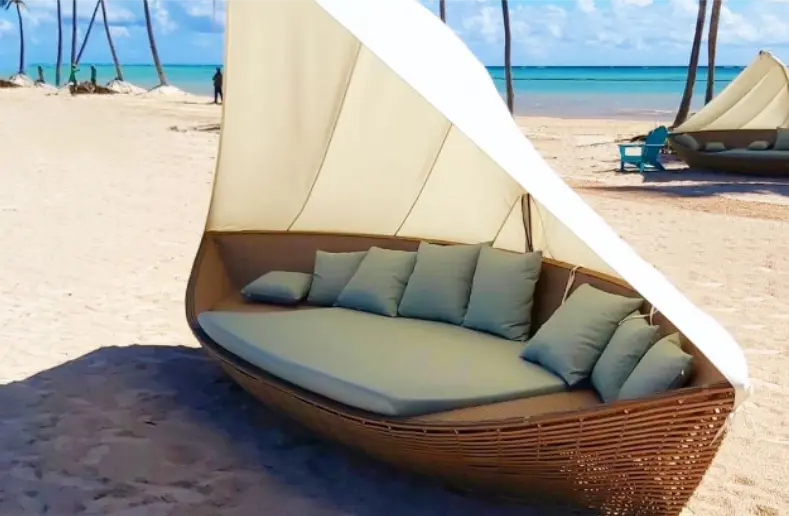 All the cocktails you will find at Margaritaville Island Reserve Cap Cana will be simply extraordinary, Punch Bar & Lounge is the right place for you to enjoy your favorite drinks before dinner.
Live music. We believe that there is nothing better than a live musical performance, whether it be a solo artist or a full band. That's why our entertainment experience is all about being able to interact and enjoy your favorite music.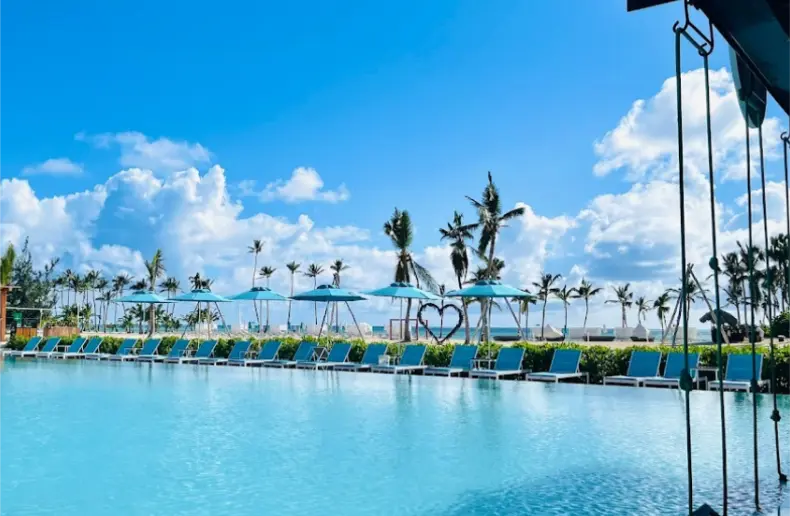 Connect with your fellow travelers. From the pools to the bars, every place at Margaritaville Island Reserve Cap Cana offers you excellent opportunities to meet other guests. Make new friends over a margarita at S.O.S. Bar or share stories over one of our fun-filled beach bonfires.
To learn more about other interesting places in the Dominican Republic, follow us at mypuntacanaholidays.com
How to get to Margaritaville Island Reserve: CLICK HERE!