Grand Sirenis Punta Cana Resort reopened the doors of its luxurious and renovated vacation complex in December 2018. A new concept based on the renewed local essence, with a very elegant and seductive design. An explosion of color and exuberant vegetation that will make you enjoy a unique vacation in our Caribbean paradise.
Grand Sirenis Punta Cana Resort is made up of two hotels, Grand Sirenis Cocotal Beach Resort and Grand Sirenis Tropical Suites. This spectacular five-star resort is located in one of the most beautiful coconut groves in Punta Cana; In a privileged environment, the Grand Sirenis Punta Cana Resort offers activities for all ages, whether as a family, with your partner or friends.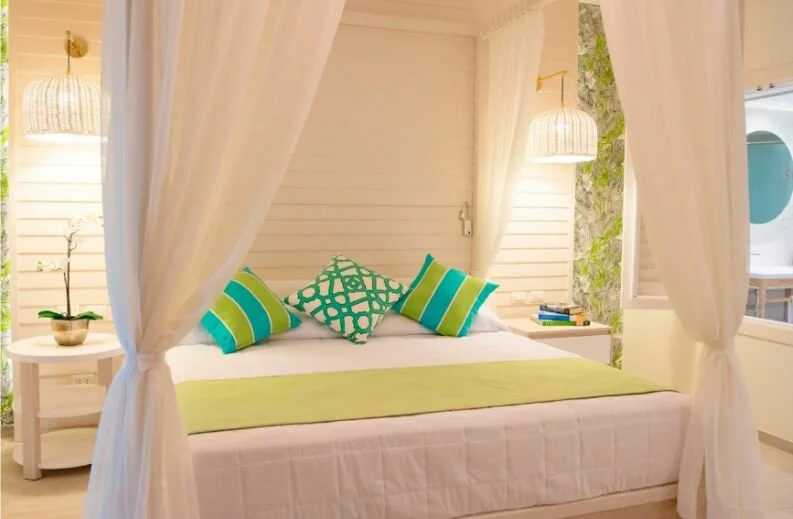 At the Grand Sirenis Punta Cana Resort you will enjoy fantastic facilities, spa and beauty center, tennis courts, 1 paddle tennis court, gym, table tennis, darts, beach volleyball, water activities such as windsurfing, kayaking, canoeing, catamaran, snorkeling and diving. The large 12,000 m2 Sirenis Aquagames water park is available to hotel guests; its great extension and its surprising attractions, it is unique in its kind in the entire region!
Another experience that attends to the small pleasures of life is our offer in spas and wellness. A unique way to comfort our clients and for relaxation to also form part of the dream vacation, because when you're on vacation it's time to indulge your body and pamper it with all kinds of relaxing treatments.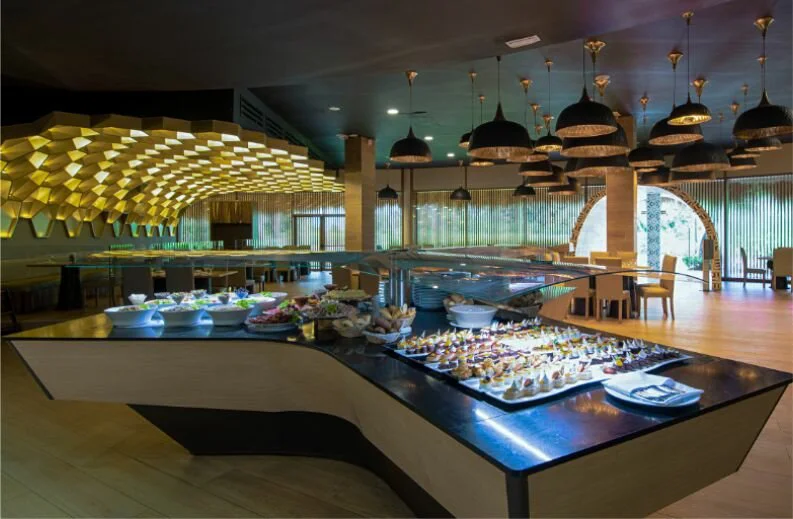 Of course, sports and activities that allow you to get to know each destination and enjoy it to the fullest are also important to Sirenis Hotels & Resorts, that is why we have complete facilities that meet all expectations and a team of professionals who will ensure that no one gets bored for a second.
Fun will be the star of any getaway to our hotels and resorts, because this is the best way to make a memorable vacation.
So, if you had any questions about packing your bags and visiting us, here we show you everything we have prepared for you. If you visit us as a couple, do not doubt that we will have reserved the most romantic atmosphere for you to live unparalleled experiences, while if you do it as a family, young and old will find at Sirenis Hotels & Resorts your ideal destination. Be that as it may, we want your vacation to be very special and you can enjoy it to the fullest.
The quality of the cuisine offered by our chefs in the buffet restaurant and in the 7 theme restaurants of the hotel is exceptional. Every night a new specialty, Italian, Tex-Mex, Asian… and many more. With our All Inclusive formula you will not have to worry about anything other than enjoying your vacation. You can savor your favorite cocktail in the 13 bars of the complex, in the discotheque or in the Plaza bar.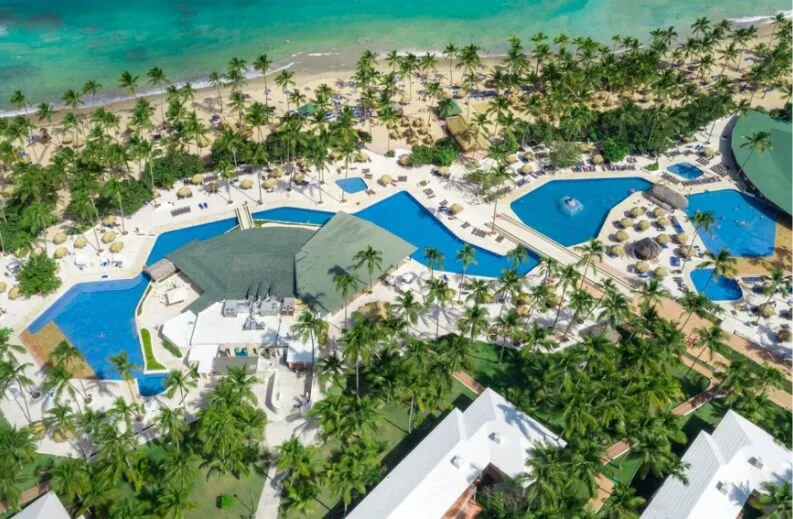 Punta Cana invites you to enjoy a dream vacation. The exoticism of the Caribbean, the friendliness of its people, beaches with transparent waters. A magical and exceptional destination awaits you!
Gastronomy
At Grand Sirenis Punta Cana Resort we offer you an exclusive all-inclusive program, with which you will not have to worry about anything other than relaxing and enjoying your vacation in Punta Cana.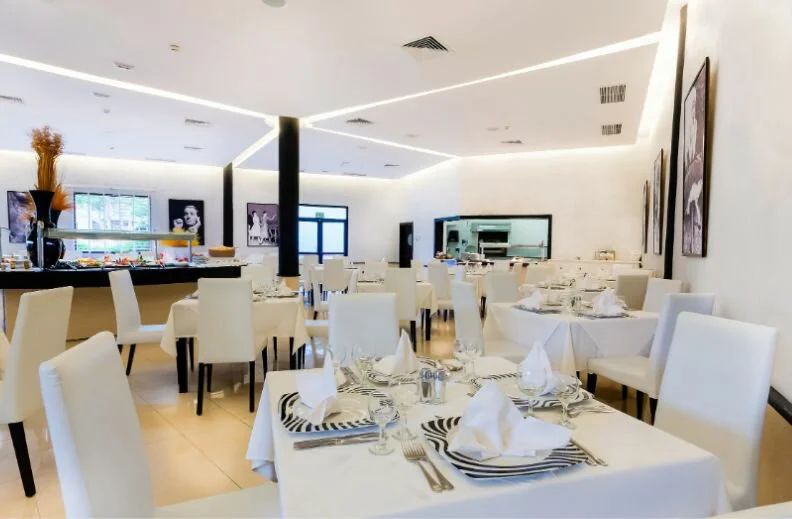 In addition, our themed restaurants will make you enjoy, turning your vacation into one of the tastiest and most unforgettable moments you have ever felt. Grand Sirenis Punta Cana Resort is committed to seven à la carte restaurants offering our guests a gastronomic ranking of the best specialties. Added to the current gastronomic offer, the new Tex-Mex restaurants «El Rancho» and French «Le Relais Gourmand» will surprise you with their exquisite decoration.
To find out about other interesting places in the Dominican Republic, follow us at mypuntacanaholidays.com
How to get to Grand Sirenis Punta Cana Resort: click here!