Carey House is a Spectacular Casa Carey blends stunning architecture with natural beauty for paradise perfection. On the edge of the sparkling sea next to a magnificent golf course, this is a sumptuous villa in the coveted Punta Cana.
Designed by renowned Mexican architect Manolo Mestre, it shines with contemporary elegance. Take the inviting steps to the sweeping arch of your azure pool, then gather for a drink among the palm trees and gaze out at the Atlantic while letting the glorious Caribbean do the rest.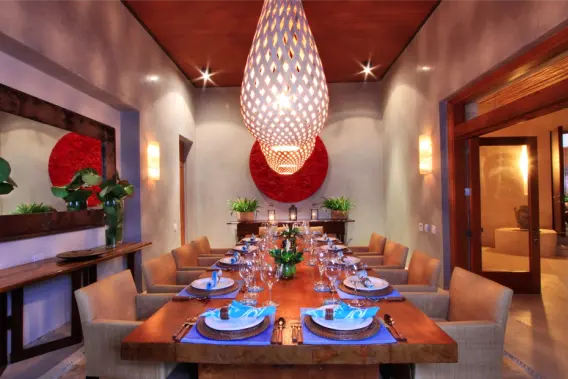 Welcoming groups of up to 16 people, the glamorous Casa Carey will play a starring role in your luxury vacation. Greeted by your villa staff, you will be led along attractive pathways that create a sense of theater.
These lead you to a magnificent property where comfort takes center stage. Spread over three levels, it rewards you with stellar views of the shimmering sea. From this front row seat on the Dominican coast, you can really enjoy your place in the sun. Casa Carey is a seductive mix of modernity and tradition.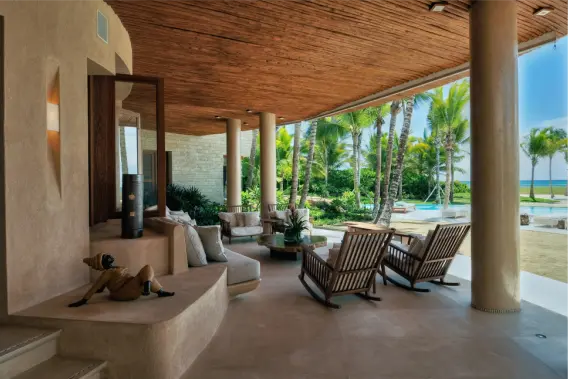 About our private jets
Our team of experts will arrange your worldwide private jet charter to your Caribbean destination. We also offer private planes for inter-Caribbean flights. Caribbean Collection offers a private jet charter service that is perfectly tailored to your trip from start to finish.
To learn more about many other places in Punta Cana, follow us at mypuntacanaholidays.com
How to get to Casa Carey: click here!